Invamed has been established since 1970 and is considered to be one of the UK's leading manufacturers and suppliers of mobility and rehabilitation products.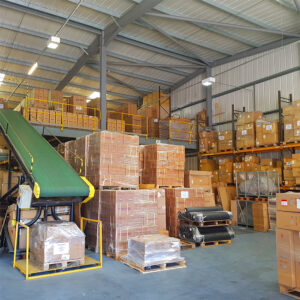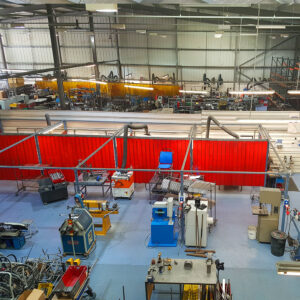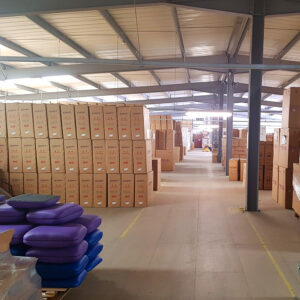 | | |
| --- | --- |
| | Invamed |
Invamed was formed by the three owner/directors Simon Dalton, John Pitt and Harmar Roberts. Each had gained extensive market experience having worked in the mobility industry for varying lengths of time.
John Pitt
Began working at Days Medical after his college studies initially working in the packing department and eventually gaining the position of Director of Manufacturing. John was instrumental in many of the new developments including the patient hoists and the Vernachair to name a few.
Simon Dalton
After working in the bank for several years, Simon joined the family business in 1990 where he gained experience in many aspects of the company from sales, purchasing, marketing eventually becoming the Export Sales Manager.
Harmar Roberts
Began his working career with Zimmer in Bridgend who were then bought by Carters who in turn were bought by Invacare. Harmar spent 22 years there until moving to Days Medical in 1986 where he ran the sales before moving into the powered products.
A strong bond was built between the three partners during their time together and it was 5 years after Days Medical was sold to an Irish investment company that they departed to establish a business of their own. It is testament that that bond remains as strong today.
| | |
| --- | --- |
| | Manufacturing |
Invamed has long been known for manufacturing and supplying an extensive range of bathing, showering, toileting and homecare aids and appliances. This was the main attraction to the new owners and with the increased experience available, the team headed by John, set about developing and modifying the range. By 2003, the company had developed and launched 37 new manufactured products and improved or redesigned a further 48.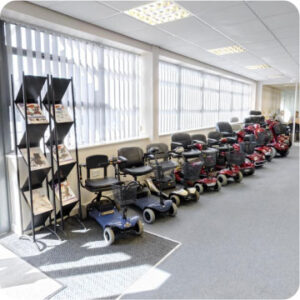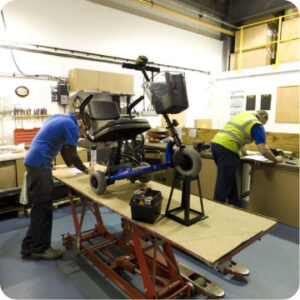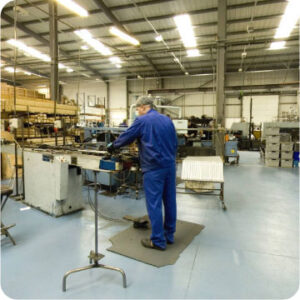 | | |
| --- | --- |
| | Invamed.co.uk |
In March 2004 the company moved to purpose built premises, at its present location on the Bridgend Industrial Estate where a long-term lease agreement is in place. Prior to moving into the 47,000 Sq Ft building the company installed a 17,000 Sq Ft mezzanine floor to increase the floor space to 64,000 Sq Ft. In April 2005 the company purchased a further property of 18,000 Sq Ft locally as an overspill warehouse but again as the company continued to grow an additional 24,000 Sq Ft was leased on a rolling contract giving the company a total of 109,000 Sq Ft of office and warehouse space at its disposal.
| | |
| --- | --- |
| | Power Products – Scooters and Powerchairs |
In early 2002, the directors were approached by another scooter manufacturer and were offered the entire Shoprider range of scooters and power chairs. This was an opportunity that the director's felt was far too good to miss.  Scooter sales soared and within two years the Shoprider brand was the Number One brand in the UK with annual sales of more than 25,000 units.
The company continues to develop and improve the entire power range, working closely with their manufacturers, providing new ideas and suggestions.
Invamed continues to expand its sales and product range. In addition to the UK market, Invamed products are distributed in 25 countries. Employee levels in 2001 were 32 and the company now employs over 70, with longevity being a key factor in the company's growth. There are even a few with the company dating back to the Johnson family time.
We hope you enjoy your visit and welcome your comments and suggestion.